How I Found and Financed My Second House Hack in the Hot Market of Denver
2019-09-25 14:31:04

In the past several years, I have talked to hundreds (if not thousands) of aspiring real estate investors looking to house hack. What have I found? Most can't find a deal.
Want more articles like this?
Create an account today to get BiggerPocket's best blog articles delivered to your inbox
Sign up for free
Why? Because they can't find a duplex within their price range. Or if they do, there is no way the rent from the other half will cover the mortgage.
If this is you, don't worry. You are not alone. I can confirm that there are thousands of yous throughout the United States with the same problem. The goal of this article is to help the aspiring house hacker solve this problem.
Why me? Well, I live in Denver, which is a fairly expensive market. But for the past couple years, I was able to get creative and house hack in such a way that I cash flow $1,000 or more each month for each property.
For my first property, I purchased a 2-bed/2-bath duplex (1/1 each). I made a quasi-bedroom out of the living room, where I slept. This enabled me to rent out the top unit AND my bedroom. For more details on this deal, check out this blog post.
I know this sounds crazy, and I do not expect everyone to do this. However, because of this, I was able to save up for my next property, and just like that, one year later, I purchased my second house hack.
The second one is a 5-bed/2-bath single family property about 10 miles from the BiggerPockets office. This article is going to dive into the second house hack. It will explain how I found it, how I financed it, and how I hacked it with all of the numbers.


Related: 6 Different Ways to Hack Your Housing (Find One That Works for You!)
How Did I Find & Finance My House Hack?
I found it on the MLS. With the strategy I was planning on deploying, almost all of the properties under my search criteria would have worked. So the golden nugget here is—what was my strategy?
Well, my plan was to find a single family residence that I could do a 5 percent down conventional loan on. I wanted my own bedroom, so I knew that I wanted to occupy one room while renting out the other four. I knew I could get much more in rent by renting by the room, and I certainly did not mind living with roommates. I've done it my entire life.
With that being said, I am an agent, so I set up my criteria to be a 1,900-plus-square-foot house with 3-plus bedrooms and 2-plus bathrooms. I know I just said I was looking for a 5-bedroom place, so why would I set my search criteria for three?
There is a high probability that a house with more than 1,900 square feet either has non-conforming bedrooms OR an unfinished basement where bedrooms can be added. By either adding or conforming bedrooms, you add significant value to your house, as well as the ability to increase total rent for the property.
With that search, I saw many properties pop up that I liked. I made offers on seven of them—and finally, one was accepted.
The Property & Numbers
Let's do more of a deep dive into the property itself. I ended up finding a place that was a 4-bedroom/2-bathroom raised ranch on the Thornton side of the Denver/Thornton border. I intentionally purchased a place that was close to a bike path so I could continue biking into work.
The property was listed at $350,000, and we negotiated it down to $343,000. I put $17,000 (5 percent) down and then another $13,000 into the rehab. The rehab was not anything major—just a few minor things that added up, including adding a bedroom, installing a new garage door, putting ventilation in the downstairs bathroom, re-working some electrical, and adding a closet downstairs. After the rehab, I was all in for about $30,000.
With the 5 percent down loan, my monthly payments (including principal, interest, taxes, and insurance) were about $2,000, and I was able to rent the other four rooms for a total of $3,100 per month. I set aside $400 to add to my reserves and am cash flowing $700 per month while living for free. Not too shabby.
Quick tip: In the Denver area, I have found that Facebook Marketplace has surpassed Craigslist in terms of getting people interested in renting rooms. So if you're looking for or trying to rent a room, I strongly suggest Facebook Marketplace.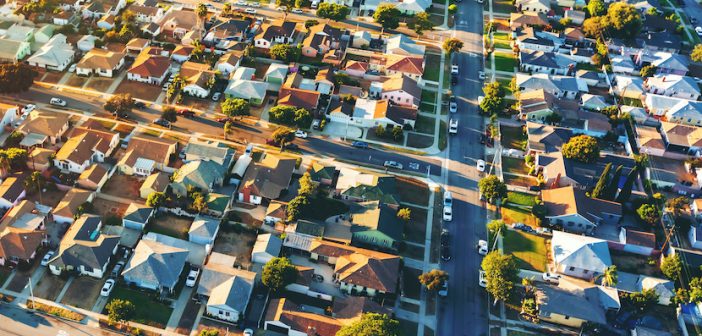 Related: How I Hacked a Half-Million Dollar House in LA as a Full-time Student & Violinist
Conclusion
There you have it. My second house hack. This really isn't anything too out of the ordinary.
To recap: I bought a single family home that was listed as a 4-bed/2-bath. I rehabbed it to turn it into a 5-bed/2-bath, such that I could occupy one room and rent out the other four. I make about $1,100 over the mortgage and about $700 after I set aside reserves. What do I do with that $700? I certainly don't go out and buy the latest iPhone or Fitbit. Instead, I plan to save it for the next deal.
Any questions about this deal? Think it's possible in your market?
Weigh in below!
Selling vs Remodeling
Landlording & Rental Properties